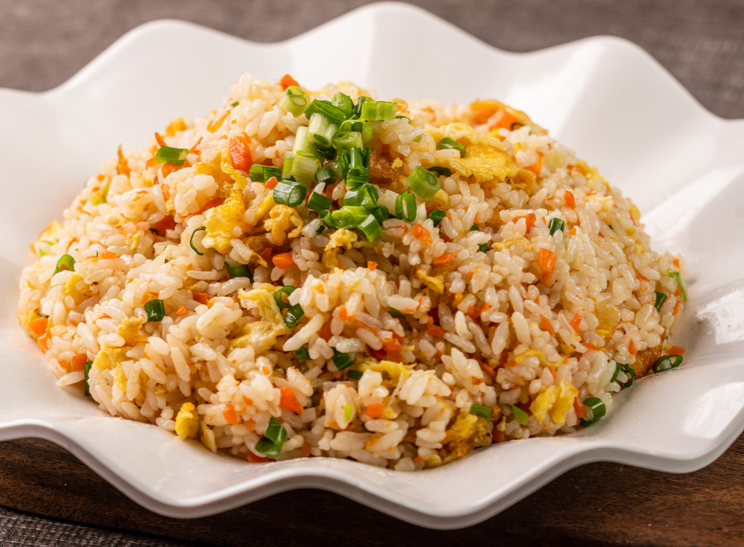 Order ingredients in 1-click
Please note that occasionally some products might be out of stock
Chinese Fried Rice (1-Click Recipe)
---
Did you know that pretty much all fried rice and be traced back to China in one way or another? There are many varieties of fried rice across the world but the origin of fried rice can actually be traced back to Chinese heritage and specifically, the Sui dynasty. Across Asia fried rice is a very common and popular dish from street food vendors to restaurants and home cooked food. In southern regions of China, rice is a staple grain in their diets and is served more commonly.

Since fried rice is such a well-known and common dish across the world, what makes Chinese fried rice so different? Well, the key to making Chinese fried rice is in the technique traditionally used to prepare the rice; and the perfect Chinese fried rice is modeled and measured by the Yangzhou fried rice cooking method. This involves a slower process of cooking ingredients individually one at a time within one pan and only combining the prepared ingredients at the end of the cooking process, just before the fried rice is ready to serve. This technique can be more time consuming than adding and combining all the ingredients throughout the cooking process. However, this Chinese fried rice technique ensures each individual ingredient maintains its unique flavour and texture in the dish, and while this can only be appreciated once you're eating the dish, it's certainly won't disappoint.

So what are the main ingredients for Chinese fried rice? Of course, rice is the main ingredient. Older or pre-cooked rice is always best when using the fried rice method of cooking. This prevents the rice sticking together and becoming mushy. Long grain or Jasmine rice are great choices for this recipe, because the grains are naturally drier and separate well when cooked correctly.

The next ingredient or ingredients is usually a variety of vegetables and they usually consist of whichever leftover vegetables you may have lying around in the kitchen. In this recipe, we kept the vegetables to a minimum with just sweetcorn, long bean and spring onions so that you can make use of your spares at home such as carrots, peppers or peas. Another great ingredient to include in this recipe is Chinese sausage. This is a great way to add authentic Chinese meat flavours without having to prepare and cook your own Chinese meat recipe from scratch, such as 'char siu' pork or flavoured chicken. However, you can also opt to keep your Chinese fried rice vegetarian friendly and skip this ingredient.
INGREDIENTS (FOR FOUR PEOPLE)
MORE ABOUT THIS RECIPE

INSTRUCTIONS
Preparation Time: 10 minutes
Cooking Time: 10 minutes
Ready In: 20 minutes

1. Fry the chinese sausage for about 2 minutes until thoroughly cooked, then remove from the wok pan and set aside.
2. Cook the vegetables along with soy sauce seasoning for 1.5 minutes until cooked but not too soft or mushy, then remove from the wok pan and set aside.
3. Next, add more oil to the wok pan and fry the eggs, allowing them to set into a slightly omelette before scrambling into smaller pieces.
4. Then add the rice along with the oriental fried rice mix and press, scrape and toss the rice around the wok until it is dry and separated but well incorporated with the egg.
5. Now add the cooked vegetables into the wok and continue stirring and tossing until they are combined. Follow the same step with the Chinese sausage for 1 minute.
6. Finally, add the diced spring onions to the rice and stir before serving.

NUTRITIONAL INFO
Amount per serving
Calories:

680kcal

Protein:

23.6g

Fat:

17.9g

Carbohydrate:

105.1g

Fiber:

4.5g

Sodium:

667mg

Cholesterol:

124mg
Rated
4.9
/5 based on
83
customer reviews
CELEBRITY TESTIMONIALS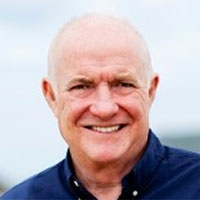 RICK STEIN

BESTSELLER AUTHOR
What's more, thai-food-online.co.uk has been listed as the recommended suppliers to get authentic...
Read full endorsement
Dean Banks

Master Chef's Finalist
My experience with Thai Food Online has been great so far.  I feel the pricing is so great compared to ....
Read full endorsement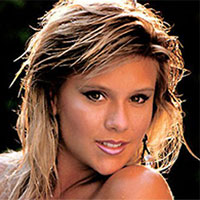 After ordering her ingredients from Thai Food Online, Sam Fox serves up a tasty meal and proves...
Read full endorsement