Order ingredients in 1-click
Please note that occasionally some products might be out of stock
Thai Pineapple Fried Rice Recipe (Khao Pad Sapparod)
---
Rice is truly a well-loved staple food in Thailand, so much so that the locals are more likely to ask 'gin khao yung' which translates to 'have you eaten rice yet?' rather than asking someone if they have eaten. With that, fried rice is not uncommon as an everyday street food in Thailand and many other Asian countries and Pineapple Fried Rice is just a variation of this well loved cuisine. Pineapples are an abundant fruit in Thailand, with the country being one of the largest producers of pineapples across the world alongside other South and South-East Asian countries including India, The Philippines and Indonesia.

Pineapple Fried Rice is known as Khao Pad Sapparod in Thai and what makes Thai pineapple fried rice different from other Asian fried rice is the use of fish sauce or Nam Pla. Fish sauce is generally an essential ingredient in Thai cooking and in fried rice, brings out the authentic Thai taste and aroma to the dish. Much like many other Thai recipes, Khao Pad Sapparod also specifically uses jasmine rice which is perfect for soaking up the lovely flavours and adding the classic subtle jasmine fragrance.

Our recipe includes shrimp paste to help the other spices infuse into the chicken and enhance the flavours of the fish sauce. The chicken can also be replaced with a substitute protein such as shrimp, or pork. To make this recipe vegetarian, swap the chicken for a vegetarian alternative and use the Thai Taste vegetarian fish sauce instead.

A balance of sweet, fruity and mildly spicy flavours, our Thai pineapple fried rice recipe is most impressive when served from a freshly prepared hollowed-out pineapple bowl. If you have them to hand, you can also throw in some cashew nuts for an additional crunchy texture!
INGREDIENTS (FOR FOUR PEOPLE)
MORE ABOUT THIS RECIPE

INSTRUCTIONS
Preparation Time: 10 minutes
Cooking Time: 15 minutes
Ready In: 25 minutes

1. First, prepare the pineapple by dividing it in half and cutting out diced pineapple pieces from the flesh. Scoop out any excess pineapple flesh and juice from the main fruit, setting the pineapple aside for use later.
2. To a pan, add the chopped garlic, diced onion and salt and fry for 2-3 minutes until soft and aromatic.
3. Then add the chicken to the pan, stirring and frying until cooked through.
4. Follow by adding the curry powder, turmeric powder and stir.
5. Next, add the pre-cooked rice and stir the pan to incorporate ingredients. Mix in the fish sauce and soy sauce then continue frying for 2 minutes.
6. Now add the pineapple pieces and stir again to combine. Then with the heat turned off, add the chopped coriander leaves to the fried rice and stir.
7. Finally, serve the rice in the prepared pineapple or plate and garnish with cucumber slices and lime wedges. Squeeze the lime wedges to sprinkle the juice onto the rice for the refreshing zesty taste.

NUTRITIONAL INFO
Amount per serving
Calories:

228kcal

Protein:

17.9g

Fat:

4.3g

Carbohydrate:

30g

Fiber:

2.8g

Sodium:

1437mg

Cholesterol:

45mg
Rated
4.9
/5 based on
1221
customer reviews
CELEBRITY TESTIMONIALS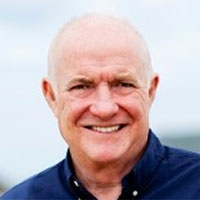 RICK STEIN

BESTSELLER AUTHOR
What's more, thai-food-online.co.uk has been listed as the recommended suppliers to get authentic...
Read full endorsement
Dean Banks

Master Chef's Finalist
My experience with Thai Food Online has been great so far.  I feel the pricing is so great compared to ....
Read full endorsement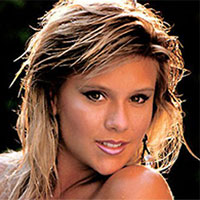 After ordering her ingredients from Thai Food Online, Sam Fox serves up a tasty meal and proves...
Read full endorsement