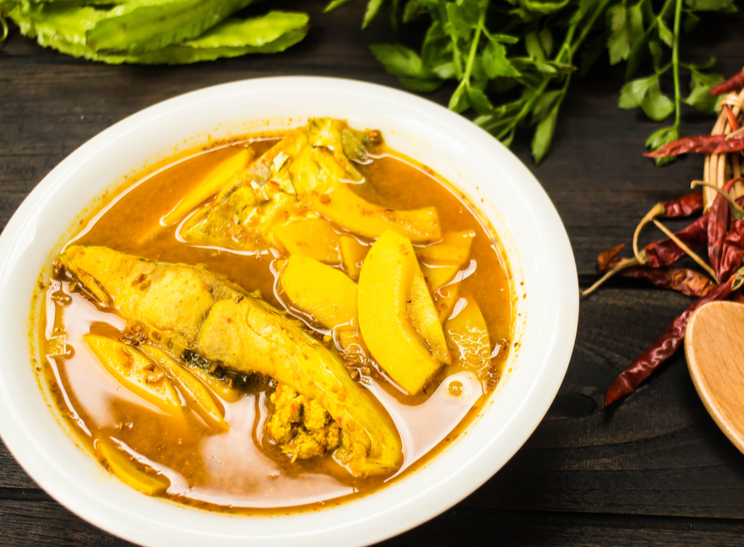 Order ingredients in 1-click
Please note that occasionally some products might be out of stock
Southern Thai Sour Curry (Gaeng / Kaeng Som)
---
Gaeng or Kaeng Som, is a sour and spicy yellow fish curry soup native to Southern Thailand. In other areas of Thailand, this dish is known as Gaeng Lueng, because in northern and central areas of Thailand, what is recognised as Thai Sour Curry or Gaeng Som is actually red in appearance and is usually a balance between sweet and sour flavours.
Meanwhile in Southern Thailand, this dish is also referred to as Gaeng Som, however, differs completely in appearance with a yellow curry-like soup appearance and flavour, leaning more towards the sour and spicy side. While this dish can also be referred to as a type of 'yellow sour curry', Southern Gaeng Som is not to be mistaken with Thai yellow curry which uses coconut milk. Gaeng Som is a lighter, healthier and much more refreshing curry recipe compared to the well known hearty and warming Thai yellow curry. It can be made with almost any Thai vegetables of your choice too, and popular vegetables to use in a traditional recipe include Thai green papaya, long beans, bamboo shoots or even taro.
You will be thrilled to know the curry paste of Gaeng Som is probably the easiest Thai curry pastes to make, it's arguably even fool-proof. Traditionally this recipe uses a whole fish but don't be afraid to use ready prepared fish for convenience such as seabass, haddock or cod fillets. Chicken or pork are good substitutes for the fish, but if you want to keep the recipe closer to its authentic ingredients, you can also use King Prawns to replace the whole fish.
Turmeric is one of the key ingredients in achieving the savoury spice and sourness, which pairs wonderfully with the fresh lime juice, another essential ingredient used towards the end of preparing this dish to achieve an authentic sour flavour to compliment and balance out the spiciness of the chillies. Try to add the lime juice gradually, tasting for flavour each time until you achieve your preferred level of spice and sourness. Another good tip when preparing this recipe is to add the lime juice after turning off the heat on the stove, we recommend waiting roughly 2 minutes. This prevents the lime juice from cooking and turning the Gaeng Som bitter. Instead, the 'raw' lime juice will add the perfect amount of sourness to the Gaeng Som.
INGREDIENTS (FOR FOUR PEOPLE)
MORE ABOUT THIS RECIPE

INSTRUCTIONS
Preparation Time: 15 minutes
Cooking Time: 15 minutes
Ready In: 30 minutes

1. Blend the chillies, garlic, turmeric, shallots, shrimp paste and salt with 250ml of water to create the curry paste.
2. Next, heat a tablespoon of oil in a pot and add the curry paste. Simmer for 2 minutes, allowing the ingredients and flavours to combine. Then add the remaining 1250ml of water to the pot, using some to remove the residual curry paste from the blender.
3. Then add the green papaya, bamboo shoots and long beans to the pot and cover while the water simmers to a boil.
4. When the water in the pot is simmering, you can now add the fish. Leave the curry soup to keep boiling and do not stir while the fish is cooking. This should take no more than 10 minutes.
5. Once the fish is cooked, turn off the heat and gently stir the soup. Leave to sit for 2 minutes before adding the lime juice, 1 tablespoon at a time for your desired taste.
6. Gaeng Som can be eaten with rice or enjoyed alone, as a light meal.

NUTRITIONAL INFO
Amount per serving
Calories:

387kcal

Protein:

34.9g

Fat:

18.1g

Carbohydrate:

24.7g

Fiber:

4.4g

Sodium:

1866mg

Cholesterol:

0mg
Rated
4.9
/5 based on
1251
customer reviews
CELEBRITY TESTIMONIALS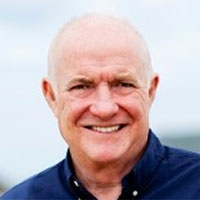 RICK STEIN

BESTSELLER AUTHOR
What's more, thai-food-online.co.uk has been listed as the recommended suppliers to get authentic...
Read full endorsement
Dean Banks

Master Chef's Finalist
My experience with Thai Food Online has been great so far.  I feel the pricing is so great compared to ....
Read full endorsement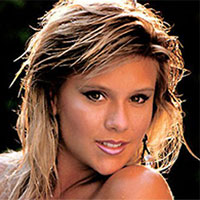 After ordering her ingredients from Thai Food Online, Sam Fox serves up a tasty meal and proves...
Read full endorsement