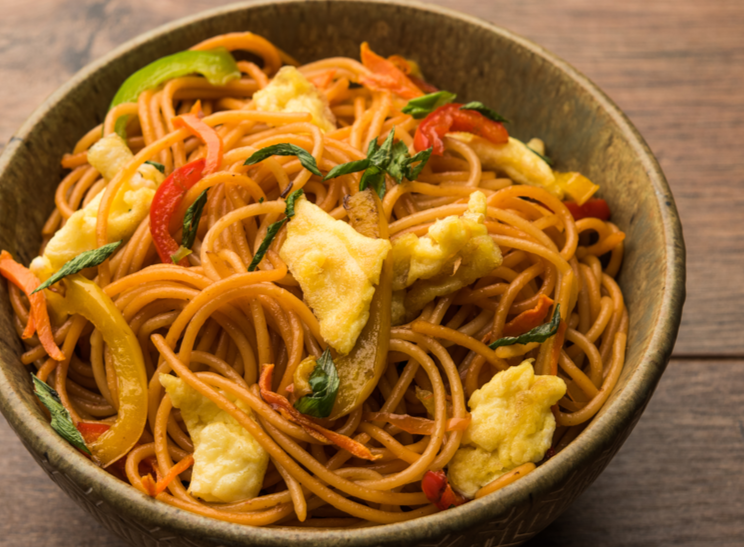 Order ingredients in 1-click
Please note that occasionally some products might be out of stock
Chinese Egg Fried Noodles (1-CLICK RECIPE)
---
Chinese Cuisine is no stranger to fried noodles and this is shown in the sheer variety of stir fry noodle recipes available to prepare and enjoy. The direct translation for stir fried noodles in China is 'chow mein', a term commonly used to identify stir fried noodles accompanied by meat and vegetables which are typically crunchy in nature. This is achieved due to preparing chow mein recipes on a high heat with speedy cooking times. 
This egg fried noodles recipe can be considered a vegetarian version of chow mein, swapping out the additional meat for eggs as a source of protein. Much like noodles, eggs are a staple ingredient in Chinese cooking and the frying method of cooking is a classic and popular way to incorporate them into recipes. When it comes to western cooking, there's an age-old question of 'how do you like your eggs', in Chinese cooking, when eggs are fried into a recipe, you can expect them to more often than not be fried until golden and crispy to the bite. This is why fried eggs and stir fried noodles are the perfect combination for a delicious, easy and quick to prepare meal. 
The golden rule when it comes to the vegetables in a chow mein style noodle dish is that they must be crunchy. Always opt for vegetables which are naturally crunchy in texture like bell peppers, carrots or even okra which also add vibrant colours and a mild taste. We also recommend egg noodles for this recipe because they are sturdier and can withstand the heat levels and move quickly around the wok pan.
INGREDIENTS (FOR FOUR PEOPLE)
MORE ABOUT THIS RECIPE

INSTRUCTIONS
Preparation Time: 10 minutes
Cooking Time: 10 minutes
Ready In: 20 minutes

1. Begin by preparing the noodles and cooking them according to the package instructions. Once cooked, rinse and leave them in a bowl of cold water
2. Next prepare the sauce by mixing the soy sauce, black pepper and salt. Set aside to use later.
3. Heat up oil in a wok pan and add the okra. Fry for 3 - 4 minutes until lightly browned. Follow by adding the carrots and minced garlic. Fry for another 30 seconds and remove from the wok to set aside.
4. Next, heat up the wok with oil again and pour in the beaten egg. Allow it to fry slightly and scramble into large crispy pieces. Add the stir fried vegetables back into the wok and stir fry for another minute.
5. Now, drain the noodles and add them into the wok along with the sauce prepared earlier. Stir fry on a high heat until everything is incorporated.
6. Finally, stir in the chopped spring onions, turn off the heat and serve.

NUTRITIONAL INFO
Amount per serving
Calories:

4276kcal

Protein:

12.7g

Fat:

7.1g

Carbohydrate:

41.9

Fiber:

3.8g

Sodium:

981mg

Cholesterol:

200mg
Rated
4.9
/5 based on
181
customer reviews
CELEBRITY TESTIMONIALS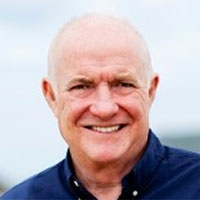 RICK STEIN

BESTSELLER AUTHOR
What's more, thai-food-online.co.uk has been listed as the recommended suppliers to get authentic...
Read full endorsement
Dean Banks

Master Chef's Finalist
My experience with Thai Food Online has been great so far.  I feel the pricing is so great compared to ....
Read full endorsement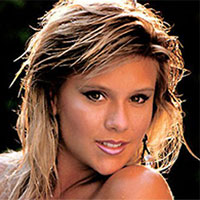 After ordering her ingredients from Thai Food Online, Sam Fox serves up a tasty meal and proves...
Read full endorsement