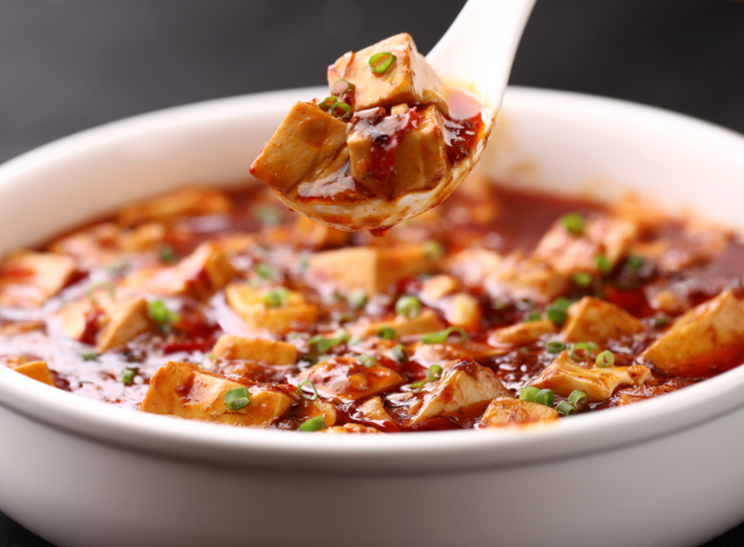 Order ingredients in 1-click
Please note that occasionally some products might be out of stock
Chinese Mapo Tofu (1-CLICK RECIPE)
---
A popular Chinese dish originating from the Sichuan province, Mapo Tofu is a rich and aromatic sauce filled with minced meat and tender pieces of tofu. Mapo Tofu is well known for being hot on the plate, aromatic, spicy but most notably for it's mouth numbing effect which it gets from the key ingredient sichuan peppers. Sichuan peppers are not to be confused with chilli peppers or even white/black peppercorns, they are in fact 'berries' which comes from a ash shrub plant in the Sichuan province of China. Along with the chilli oil used in the recipe, sichuan peppers infuse heat into the mapo tofu dish but the special thing about the sichuan peppers is that they also create a numbing effect in your mouth which actually helps you enjoy the spicy flavours.

Another key ingredient in Mapo Tofu is doubanjiang paste which is a reddish-brown Chinese savoury fermented bean paste (made with ingredients such as soybeans, broad beans, chilli peppers and more). This also originates from Sichuan cuisine and is another spicy ingredient which adds heat to Mapo Tofu but because its fermented doubanjiang also adds salty, earthy and umami flavours to the dish too.

The great thing about Mapo Tofu is that it's deceptively easier to prepare than the ordinary person would believe. In fact, the hardest part about cooking this dish is using the best Chinese ingredients. Some of which call to be home-made, such as the chilli oil. However, when you've got the right ingredients, the instructions are easy to follow and preparation is far from challenging.
INGREDIENTS (FOR FOUR PEOPLE)
MORE ABOUT THIS RECIPE

INSTRUCTIONS
Preparation Time: 10 minutes
Cooking Time: 20 minutes
Ready In: 30 minutes

1. Prepare the ingredients by chopping the tofu into cubes, dicing the garlic gloves, spring onions or pestle and mortar and also roughly chopping chillies with a knife.
2. Begin by toasting the Sichuan peppers in a wok pan over a medium heat, stirring until they start to turn brown. After this, take them out of the pan and grind them either with a rolling pin or with a pestle and mortar.
3. Next, add a little bit of water into a separate pan with a little salt and boil the tofu cubes for 2 minutes on a low heat. Then remove them from the pan and drain the water.
4. Next, add oil to the wok pan and add the minced meat frying on a medium low heat until cooked through and almost crispy.
5. Follow by adding the doubanjiang paste and continue frying over a medium heat for 2 to 3 minutes. Then add the garlic and chilli powder and fry these for about 1 minute.
6. Next, add the water and simmer. While the pan is simmering, add the soy sauce, shaoxing wine and sugar. Follow by adding the drained tofu to the wok pan with the other ingredients. Gently stir the tofu into the mixture and continue simmering for 3 minutes.
7. Finally add the toasted and ground sichuan peppers to season, allowing it to simmer for 30 seconds. After this, stir in the cornflour and water mixture to thicken the sauce and turn off the heat.
8. Serve the mapo tofu with rice and garnish with the chopped spring onions.

NUTRITIONAL INFO
Amount per serving
Calories:

291kcal

Protein:

28.3g

Fat:

9.4g

Carbohydrate:

15.9g

Fiber:

4.6g

Sodium:

1318mg

Cholesterol:

37mg
Rated
4.9
/5 based on
1549
customer reviews
CELEBRITY TESTIMONIALS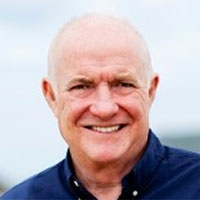 RICK STEIN

BESTSELLER AUTHOR
What's more, thai-food-online.co.uk has been listed as the recommended suppliers to get authentic...
Read full endorsement
Dean Banks

Master Chef's Finalist
My experience with Thai Food Online has been great so far.  I feel the pricing is so great compared to ....
Read full endorsement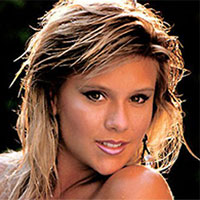 After ordering her ingredients from Thai Food Online, Sam Fox serves up a tasty meal and proves...
Read full endorsement