Order ingredients in 1-click
Please note that occasionally some products might be out of stock
Chinese Kung Pao Chicken (1-CLICK RECIPE)
---
Originating from the Sichuan province of China, Kung Pao Chicken is a delicious chicken stir-fry dish prepared in a wok or pan. The story behind the invention of Kung Pao Chicken is quite interesting. It is believed that the dish was actually created by a governor of the Sichuan province during the Qing Dynasty. That governor, Ding Baozhen, was known to have a keen interest in cooking and eating. Apparently this governor loved eating chicken, peanuts and especially spicy flavoured foods. And so he created the delicacy we now know as Kung Pao Chicken by combining his favourite flavours and ingredients of chicken, chillies and peanuts to create what is now a world famous dish.

The main component of this dish is the Kung Pao sauce which consists of a blend of classic Chinese cooking condiments including vinegar, light soy sauce, dark soy sauce and of course, shaoxing wine. Other key ingredients in Kung Pao chicken are deep-fried peanuts and dried chillies. All of these ingredients combine wonderfully to create a tender dish with hints of crunch with a sweet, sour and spicy taste.

Kung Pao Chicken is naturally a quick and easy to prepare recipe. To make things as efficient as possible, we recommend preparing and portioning all of the ingredients before you begin to cook. Once you know how to properly cook this dish, you can guarantee yourself a delicious meal that tastes better than what you might order at your local takeaway.
INGREDIENTS (FOR FOUR PEOPLE)
MORE ABOUT THIS RECIPE

INSTRUCTIONS
Preparation Time: 10 minutes
Cooking Time: 15 minutes
Ready In: 20 minutes

1. Dice the chicken into cubes and put into a bowl. Follow by adding 2 tsp of water, 2 tsp of cornstarch and mix. Then add in the sesame oil, coating the chicken evenly. Set aside the marinade.
2. Next, in a pan, toast the peanuts over a low heat. Stir the peanuts to ensure they toast evenly until they are a light golden brown colour. Once toasted, set aside on a plate to cool down.
3. Prepare the Kung Pao sauce by adding the light soy sauce, dark soy sauce, vinegar, shaoxing wine, sugar, 4 tsp of cornstarch and 2 tsp of water in a bowl. Mix until well combined and set aside.
4. Next, heat the vegetable oil in the wok or pan over a medium heat and add the dried chillies. Then follow by stir frying the marinated chicken for roughly 1 minute.
5. Next add the spring onion stems, along with the garlic and ginger and continue frying with the chicken for 30 seconds.
6. Next, add the Kung Pao sauce into the wok pan, coat the chicken and stir thoroughly. Allow the sauce to thicken, before turning off the heat and adding the toasted peanuts.
7. Service with the Kung Pao Chicken with plain rice and enjoy!

NUTRITIONAL INFO
Amount per serving
Calories:

627kcal

Protein:

50.5g

Fat:

39.3g

Carbohydrate:

19.6g

Fiber:

2.3g

Sodium:

1016mg

Cholesterol:

134mg
Rated
4.9
/5 based on
1022
customer reviews
CELEBRITY TESTIMONIALS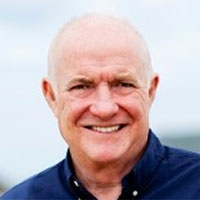 RICK STEIN

BESTSELLER AUTHOR
What's more, thai-food-online.co.uk has been listed as the recommended suppliers to get authentic...
Read full endorsement
Dean Banks

Master Chef's Finalist
My experience with Thai Food Online has been great so far.  I feel the pricing is so great compared to ....
Read full endorsement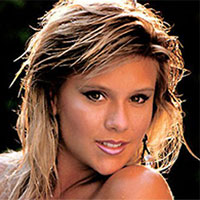 After ordering her ingredients from Thai Food Online, Sam Fox serves up a tasty meal and proves...
Read full endorsement