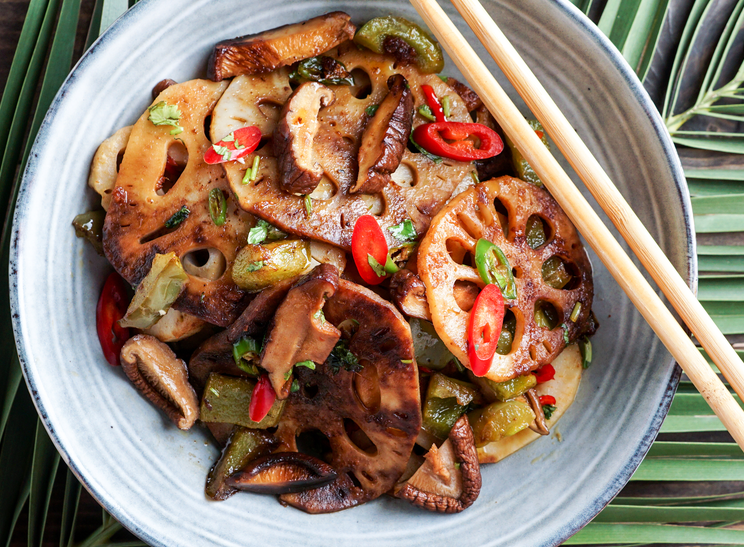 Order ingredients in 1-click
Please note that occasionally some products might be out of stock
Chinese Lotus Root Stir Fry (1-CLICK RECIPE)
---
While not typically served in restaurants and takeaways, lotus root stir fry is a common recipe to enjoy at home among Chinese families and is particularly popular for vegetarian diets. Lotus root has a dense and crunchy texture, making it perfect for stir fry recipes; while its mild, sweet and nutty taste compliments the range of herbs, spices and flavourings used in Chinese cooking very well. 
However, taste isn't the only reason lotus root stir fry is a widely eaten meal across China. There are many benefits to eating lotus root; for example, it is high in dietary fibre and so great for digestion and is also rich in carbohydrates to provide a good source of energy. 
Our lotus root stir fry recipe combines the crunchiness of the lotus root with the softer textures of shiitake mushrooms and green bell pepper for a delicious savoury and ever so slightly spicy lotus root stir fry meal.
INGREDIENTS (FOR FOUR PEOPLE)
MORE ABOUT THIS RECIPE

INSTRUCTIONS
Preparation Time: 10 minutes
Cooking Time: 10 minutes
Ready In: 20 minutes

1. Peel and slice the lotus root, leaving it to soak water for a few minutes.
2. In a bowl add the sliced mushrooms and peppers, along with the shaoxing wine, salt, soy sauce and MSG. Allow to marinade for a few minutes.
3. Next, add oil into a pan and heat up. Then follow by adding the ginger, onion and chilling. Stirring and frying until aromatic.
4. Follow by adding the marinated mushroom and peppers mixture, frying for a few minutes.
5. Next, in a separate pan, heat up some cooking oil and add the drained lotus root. Along with the vinegar, sugar and a teaspoon of salt. Stir fry the lotus root until cooked through.
6. Then, add the stir fried lotus root into the stir fried mushroom pan, frying for another 5 minutes.
7. Finally serve into the desired plate, garnished with spring onions and enjoy!

NUTRITIONAL INFO
Amount per serving
Calories:

163kcal

Protein:

4.2g

Fat:

0.3g

Carbohydrate:

38.2g

Fiber:

7.4g

Sodium:

1561mg

Cholesterol:

0mg
Rated
4.9
/5 based on
801
customer reviews
CELEBRITY TESTIMONIALS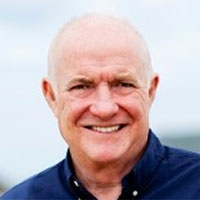 RICK STEIN

BESTSELLER AUTHOR
What's more, thai-food-online.co.uk has been listed as the recommended suppliers to get authentic...
Read full endorsement
Dean Banks

Master Chef's Finalist
My experience with Thai Food Online has been great so far.  I feel the pricing is so great compared to ....
Read full endorsement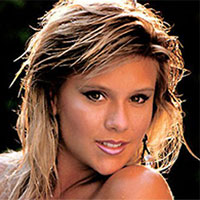 After ordering her ingredients from Thai Food Online, Sam Fox serves up a tasty meal and proves...
Read full endorsement