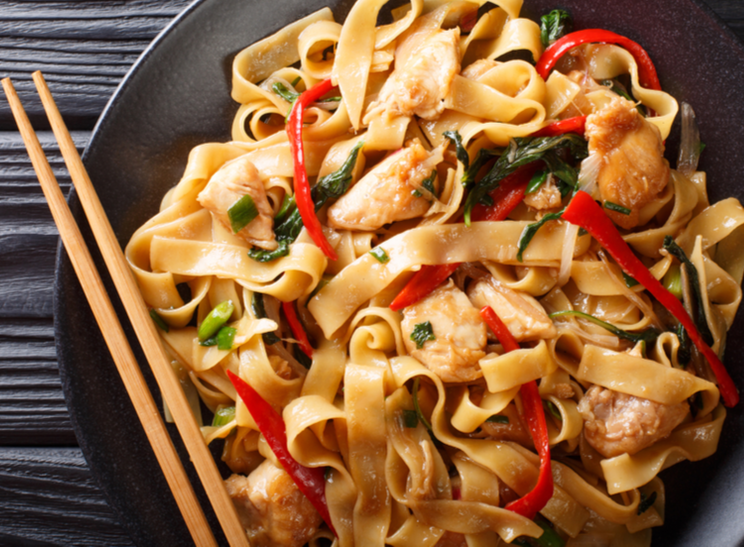 Order ingredients in 1-click
Please note that occasionally some products might be out of stock
THAI DRUNKEN NOODLES RECIPE (Pad Kee Mao)
---
Thai Drunken Noodles or 'Pad Kee Mao' is a spicy noodle dish originating from Northern Thailand and parts of Laos. The name of this dish can be misleading because there isn't actually alcohol in the recipe or cooking process, despite Kee Mao translating to 'drunkard' in Thailand. There are various claims as to the origin of the name of this dish. One theory is that it's so spicy, it actually makes you feel slightly drunk or dizzy. While another claim is that it's simply a favourite meal to eat among the Thai, particularly after an evening of drinking. The latter is arguably more plausible, because you can certainly adjust the heat and spice level of this dish to your tolerance. 
So, what are the key ingredients for making Pad Kee Mao/Thai Drunken Noodles? This dish combines a choice of meat, which is typically ground pork with large (wide) rice noodles,  three main sauces; fish sauce, oyster sauce and soy sauce, fresh herbs like garlic and Thai sweet basil and of course an essential ingredient in many Thai dishes, fresh chilli peppers. While the 3 main sauces, herbs, chillies and rice noodles are important ingredients in an authentic Pad Kee Mao recipe, alternative versions of this dish sometimes use fish instead of meat to suit different diets and preferences.
With this dish focusing heavily on seasoning with traditional Asian sauces, it's important to use high quality sauces to achieve the best and most authentic flavour. For example, when it comes to fish sauce, it's all in the name. Fish and salt are the main ingredients, however, the flavour that you should taste and smell is fish with a hint of saltiness and not the other way around. Hence authentically sourced ingredients will always achieve the best results when it comes to traditional recipes like this.
Some other tips to help you prepare your best Thai drunken noodles are to use fresh meat or fish rather than frozen. The texture of the meat or fish will be a lot softer and which helps the flavour of the sauces absorb better. You can also add vegetables such as baby corn and snow peas to add more textures and make the recipe heartier.
INGREDIENTS (FOR FOUR PEOPLE)
MORE ABOUT THIS RECIPE

INSTRUCTIONS
Preparation Time: 10 minutes
Cooking Time: 20 minutes
Ready In: 30 minutes

1. Add oil into your pan and fry the basil until it's crispy. Then remove from the pan and set aside.
2. Add more oil into the pan and begin frying the garlic until a golden yellow (be careful not to burn).
3. Then add your choice of meat or fish, stir and fry until cooked through.
4. Follow by adding fresh Thai chillies, paprika and pepper to the pork and stir.
5. Next, season the ingredients in the pan with the fish sauce, soy sauce, oyster sauce and sugar. Stirring and tasting to measure desired flavour.
6. Finally, add the rice noodles along with some of the Thai sweet basil. Then stir and incorporate all the flavours and ingredients together.
7. Serve your Thai drunken noodles on a plate and garnish with the remaining crispy Thai basil.

NUTRITIONAL INFO
Amount per serving
Calories:

408kcal

Protein:

46.3g

Fat:

19.8g

Carbohydrate:

10.6g

Fiber:

2.2g

Sodium:

1996mg

Cholesterol:

122mg
Rated
4.8
/5 based on
932
customer reviews
CELEBRITY TESTIMONIALS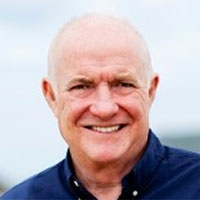 RICK STEIN

BESTSELLER AUTHOR
What's more, thai-food-online.co.uk has been listed as the recommended suppliers to get authentic...
Read full endorsement
Dean Banks

Master Chef's Finalist
My experience with Thai Food Online has been great so far.  I feel the pricing is so great compared to ....
Read full endorsement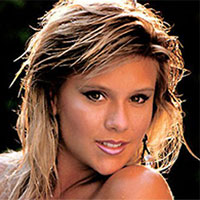 After ordering her ingredients from Thai Food Online, Sam Fox serves up a tasty meal and proves...
Read full endorsement