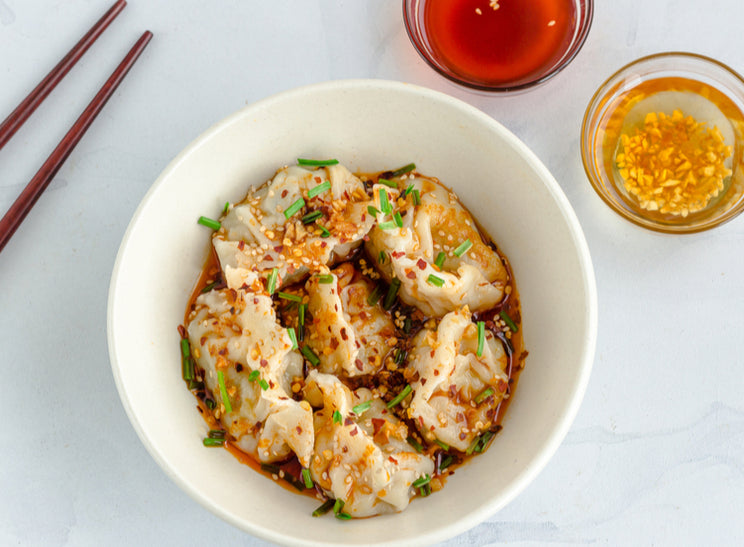 Order ingredients in 1-click
Please note that occasionally some products might be out of stock
Chinese Sichuan Zhong Dumplings (1-CLICK RECIPE)
---
Considered one of Sichuan's most famous foods of all time, Zhong Dumplings (named after the man that invented them around 100 years ago om Chengdu) are a delicious and simple pork based dumpling served with Sichuan chilli oil and sweet soy sauce (and optionally, minced garlic). The simplicity of these dumplings make them great for beginners; since they don't require any fancy ingredients or any special folding techniques. Instead, they're easily folded into half moons and boiled to cook. These dumplings are also great for preparing ahead of time by storing them in the freezer and are ready to cook from frozen (this is recommended for best results). 
Zhong dumplings are traditionally served in small portions of roughly 4 to 8 dumplings per serving, so make a great snack to enjoy or ideal for serving as an appetiser. And as delicious as the dumplings are alone, we recommend drenching them in a few teaspoons of the chilli oil and soy sauce rather than just dipping them, so all the exciting flavours can combine and you can taste the fullness of the dish.
INGREDIENTS (FOR FOUR PEOPLE)
MORE ABOUT THIS RECIPE

INSTRUCTIONS
Preparation Time: 20 minutes
Cooking Time: 30 minutes
Ready In: 50 minutes

1. Soak the crushed ginger slices in 200ml of cold water for 5 mins.
2. Mix the minced pork with the egg, shaoxing wine, sesame oil and Sichuan pepper powder, stirring the mixture in the same direction throughout. Remove the crushed ginger slices from the water and slowly add this to the minced pork mixture, stirring to create a mousse like paste.
3. Next mix the soy sauce, sugar, chilli oil, garlic and cold water together in a small bowl.
4. Begin assembling the dumpling by filling the center of each dumpling wrapper with a teaspoon of the minced pork mixture, then sealing into a half moon shape with a light brush of water from the index finger. Ensure the dumplings are thoroughly sealed and secure and lay them out separately on a dry surface.
5. Follow by bringing a large pan of water to boil, then add roughly 5 dumplings; stirring to prevent them from sticking together. Once the water begins to boil again, add about 2 cups of cold water to the pan to prevent the dumpling skins from splitting. Once cooked, the dumpling should float on the surface of the water and have a glossy appearance. Allow them to sit for 30 seconds on the surface before removing from the pan and draining well. Repeat this process until all dumplings are cooked.
6. Next, serve between 4 - 8 dumplings in a bowl and coat them with the sichuan chilli oil and soy sauce 'dip'. Make sure the dumplings are thoroughly submerged for the full flavour. Then garnish with Chinese chives and sesame seeds to serve.

NUTRITIONAL INFO
Amount per serving
Calories:

460kcal

Protein:

37.9g

Fat:

13.8g

Carbohydrate:

43.4g

Fiber:

2.9g

Sodium:

1635mg

Cholesterol:

128mg
Rated
4.9
/5 based on
899
customer reviews
CELEBRITY TESTIMONIALS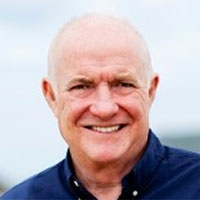 RICK STEIN

BESTSELLER AUTHOR
What's more, thai-food-online.co.uk has been listed as the recommended suppliers to get authentic...
Read full endorsement
Dean Banks

Master Chef's Finalist
My experience with Thai Food Online has been great so far.  I feel the pricing is so great compared to ....
Read full endorsement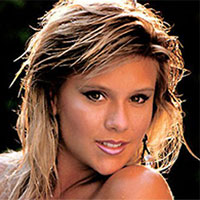 After ordering her ingredients from Thai Food Online, Sam Fox serves up a tasty meal and proves...
Read full endorsement