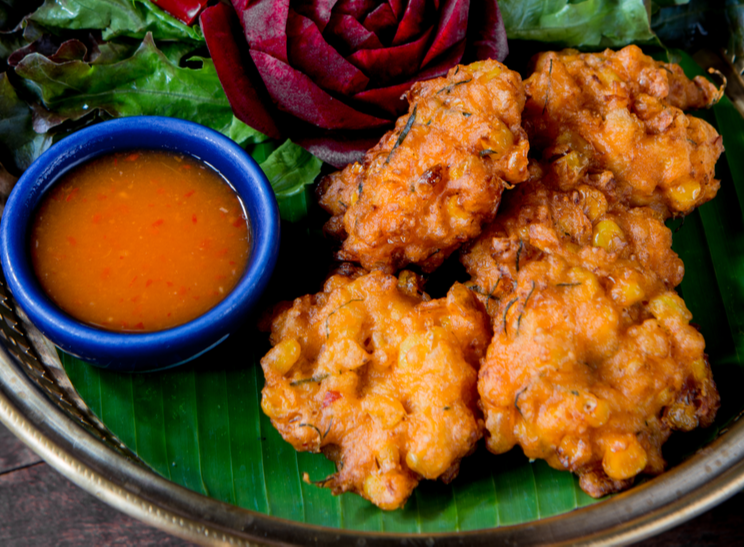 Order ingredients in 1-click
Please note that occasionally some products might be out of stock
Thai Corn Fritters Recipe (Tod Man Khao Pod)
---
Tod Man Khao Pod, which actually translates to 'Fried Corn Fritters' in English is a vegetarian-friendly variation of traditional Thai fish cakes or 'Tod Man Plaa'. Served with Thai sweet chilli sauce, corn fritters are a popular street food snack in Thailand during summer, and so street vendors often make them in large batches. Using typical Thai or Asian pantry ingredients, Thai corn fritters are simple to make, combining cooked corn, red curry paste, kaffir lime leaves and flour into small patties which are then deep fried in cooking oil.
There is the option to use different types of corn for this recipe, from fresh to frozen. However, canned sweetcorn is usually the best option. That's because it's already portioned, cooked and ready to use in the recipe. Frozen corn would have to be thoroughly defrosted and then cooked before preparing this recipe. While Thai corn fritters are comparable to Thai fish cakes, the key difference with these corn fritters is in their elasticity. They are more firm and crispy in texture with a delicious sweet taste.
INGREDIENTS (FOR FOUR PEOPLE)
Note:
These are the recommended amounts required for a meal for four people. Please adjust the amounts accordingly for more or less people. Also you might already have some of these Thai food ingredients in your larder, so please set the quantity to zero for any ingredients that you already have. All our fresh Thai products are flown in direct from Thailand once a week, ensuring you get the best quality fresh Thai food products. Using fresh Thai produce will ensure you get an authentic taste.
MORE ABOUT THIS RECIPE

INSTRUCTIONS
Preparation Time: 10 minutes
Cooking Time: 15 minutes
Ready In: 25 minutes

Remove the sweetcorn from the can and drain the contents.
Divide the sweetcorn in half and put one portion into a large bowl.
Blend the other portion with the red curry paste and eggs for 10-20 seconds.
Add the flour, kaffir lime leaves and salt into the large bowl with the un-blended sweetcorn and mix.
Add the blended sweetcorn, curry paste and egg mixture to the rest of the ingredients and mix together again until well combined.
Next, shape the sweetcorn batter into small balls using two tablespoons.
Then add a few sweetcorn balls at a time to hot oil, frying until golden brown and crispy.
Remove the fritters from the oil and allow them to drain and cool down before serving with Thai sweet chilli sauce.

NUTRITIONAL INFO
Amount per serving
Calories:

359kcal

Protein:

15g

Fat:

9.2g

Saturated fat:

1g

Carbohydrate:

57.6g

Fiber:

4.4g

Sodium:

694mg

Cholesterol: 218mg
Rated
4.5
/5 based on
812
customer reviews
MORE THAI STARTER RECIPES
CELEBRITY TESTIMONIALS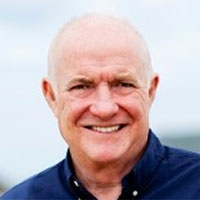 RICK STEIN

BESTSELLER AUTHOR
What's more, thai-food-online.co.uk has been listed as the recommended suppliers to get authentic...
Read full endorsement
Dean Banks

Master Chef's Finalist
My experience with Thai Food Online has been great so far.  I feel the pricing is so great compared to ....
Read full endorsement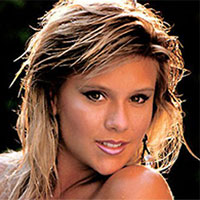 After ordering her ingredients from Thai Food Online, Sam Fox serves up a tasty meal and proves...
Read full endorsement