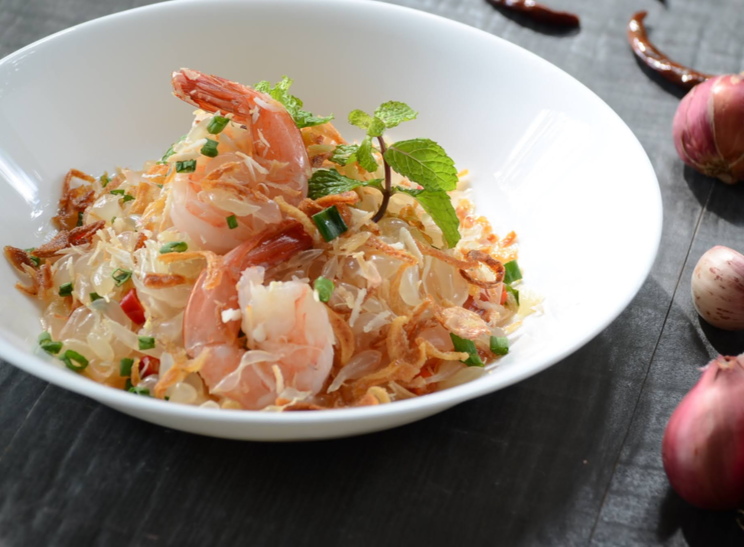 Order ingredients in 1-click
Please note that occasionally some products might be out of stock
THAI POMELO SALAD RECIPE (YAM SOM-O)
---
Yam-Som O or Thai pomelo salad is one of the most famous and popular Thai dishes. This salad dish uses pomelo, a tropical fruit within the citrus family native to the area of South and South-East Asia. Pomelo, pronounced as pum-mel-oh, has a taste which can be described as a blend of flavours between the sourness of grapefruit and the sweetness of oranges and is loved by many. This fruit, however, doesn't stop at having a great taste, it also hosts a range of health benefits. Much like many other citrus fruits, pomelo provides a high source of vitamin C and also contains nutrients and antioxidants which support digestion and help reduce cholesterol levels. Which overall, makes it a great fruit to add to a range of diets.
In a traditional Yam-Som O recipe, the pomelo is combined with a variety of traditional Thai ingredients such as Thai birds eye chilli, shrimp, fish sauce, tamarind juice or puree and coconut milk to make a deliciously refreshing and light salad. While in western culture Yam-Som O is served as an appetiser in restaurants and food settings, people in Thailand typically enjoy the salad as a hearty snack and often consume it using betel leaves (bai cha plu) as an eating spoon.
This Thai pomelo salad recipe is very easy to make and doesn't require any specialty tools such as spice grinders or a pestle and mortar. With the ingredients consisting mainly of the pomelo fruit, meat, fish, herbs, spices and the use of coconut milk, this recipe is also gluten free and dairy free without losing any of the authentic Thai flavours so many people love.
INGREDIENTS (FOR FOUR PEOPLE)
Note:
These are the recommended amounts required for a meal for four people. Please adjust the amounts accordingly for more or less people. Also you might already have some of these Thai food ingredients in your larder, so please set the quantity to zero for any ingredients that you already have. All our fresh Thai products are flown in direct from Thailand once a week, ensuring you get the best quality fresh Thai food products. Using fresh Thai produce will ensure you get an authentic taste.
MORE ABOUT THIS RECIPE

INSTRUCTIONS
Preparation Time: 10 minutes
Cooking Time: 10 minutes
Ready In: 20 minutes

1. Put the tamarind puree, fish sauce, lime juice, and crushed sugar into a bowl..
2. Add the chopped fresh Thai chillies and stir to mix well.
3. Add the coconut milk and stir to combine the mixture.
4. Then, add the shrimp and chicken breast meat to mix well.
5. Next, add the pomelo fruit (broken into bite sized pieces) to the bowl and carefully mix into the flavours.
6. Follow with the roasted coconut, dried shrimp, roasted peanuts, fried onions, fried garlic and mix well.
7. Allow the salad to sit for a few minutes to absorb the flavours before serving in plates, topped with fried onions and garlic.

NUTRITIONAL INFO
Amount per serving
Calories:

520

Protein:

22g

Fat:

35g

Carbohydrate:

11g

Fiber:

5g

Sodium:

732mg

Cholesterol:

152mg
Rated
4.5
/5 based on
717
customer reviews
CELEBRITY TESTIMONIALS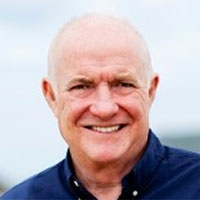 RICK STEIN

BESTSELLER AUTHOR
What's more, thai-food-online.co.uk has been listed as the recommended suppliers to get authentic...
Read full endorsement
Dean Banks

Master Chef's Finalist
My experience with Thai Food Online has been great so far.  I feel the pricing is so great compared to ....
Read full endorsement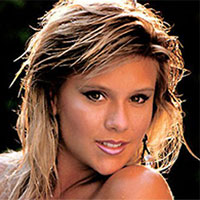 After ordering her ingredients from Thai Food Online, Sam Fox serves up a tasty meal and proves...
Read full endorsement