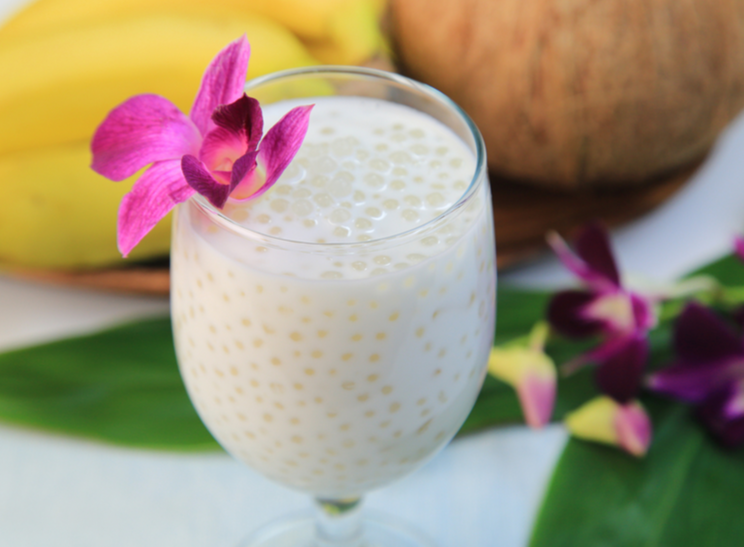 Order ingredients in 1-click
Please note that occasionally some products might be out of stock
Thai Tapioca Pudding Dessert Khanom Tako
---
Tapioca pudding is a delicious sweet pudding dessert popular among various Asian countries and cultures, including Thailand. This is made up of tapioca pearls which are derived from the cassava plant which, once cooked, become a delightful soft consistency and pair wonderfully with creamy coconut milk. A breeze to prepare, this tapioca pudding is the perfect treat to satisfy a sweet tooth craving while providing some nutrients too, since tapioca pearls are a natural source of carbohydrates but also low in fat and sodium.

The tapioca recipe alone is perfect to eat once prepared but optionally you can add the tropical flavours and fragrance of fresh Thai yellow mango and fresh mint leaves to garnish. And while this dish is traditionally a dessert option, you can also enjoy Thai tapioca pudding as a snack during a hot summer's day or for a quick but energy packed breakfast.
INGREDIENTS (FOR FOUR PEOPLE)
MORE ABOUT THIS RECIPE

INSTRUCTIONS
Preparation Time: 40 minutes
Cooking Time: 20 minutes
Ready In: 60 minutes

Add the water and coconut milk into a pot and bring to the boil on the stove over a medium heat.
Next, add the tapioca pearls and stir into the liquid consistently for about 10 minutes.
Once the tapioca pearls are translucent, remove the pot from the heat and add the pandan essence and syrup.
Follow by pouring the pudding into your desired serving bowls or cups and allow to cool in the fridge for 30 minutes.
Finally, after the pudding has cooled and thickened, you can optionally top it with mango pieces and garnish with fresh mind and enjoy.

NUTRITIONAL INFO
Amount per serving
Calories:

359kcal

Protein:

2.3g

Fat:

14.8g

Carbohydrate:

58.9g

Fiber:

3.2g

Sodium:

21mg

Cholesterol: 0mg
Rated
4.9
/5 based on
1001
customer reviews
CELEBRITY TESTIMONIALS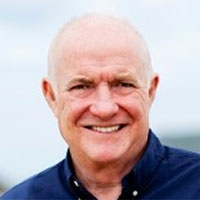 RICK STEIN

BESTSELLER AUTHOR
What's more, thai-food-online.co.uk has been listed as the recommended suppliers to get authentic...
Read full endorsement
Dean Banks

Master Chef's Finalist
My experience with Thai Food Online has been great so far.  I feel the pricing is so great compared to ....
Read full endorsement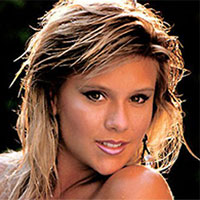 After ordering her ingredients from Thai Food Online, Sam Fox serves up a tasty meal and proves...
Read full endorsement